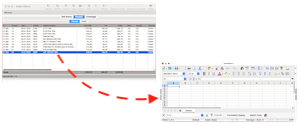 In X-Cross, all the lists that are visible on the screen can be exported to a spreadsheet, and the format of export can be customized.Very ofter, the user may need to export the data of the lists in a spreadsheet format.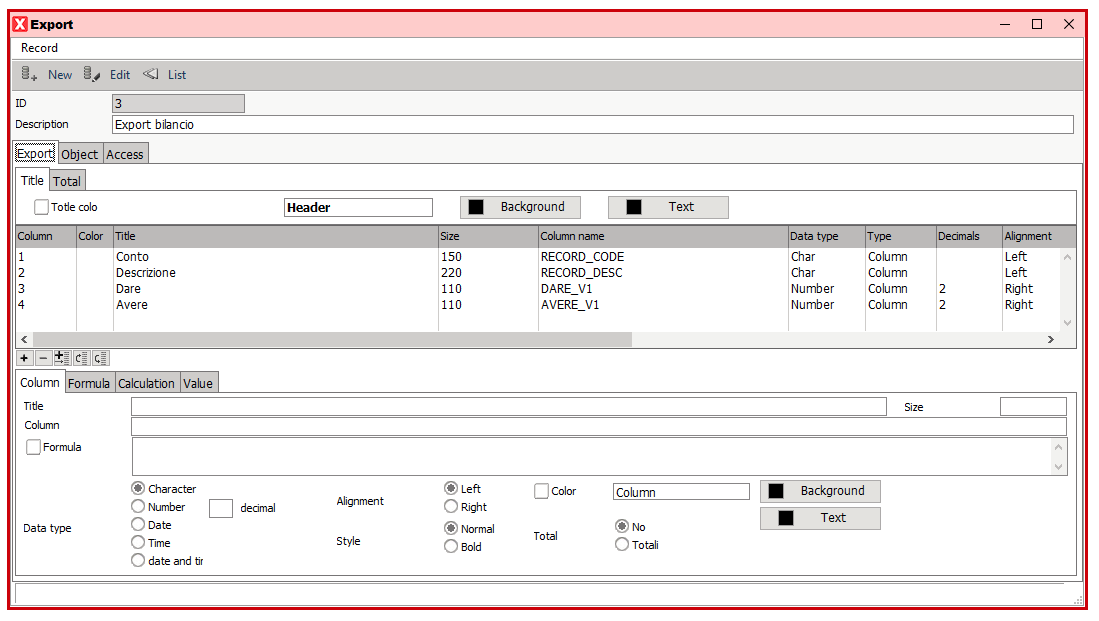 In X-Cross, not only this is possible, but the export format can be customized, and it is not necessarily the copy of the columns visible in the list.
The export is created by default with the columns in the list, but columns that are in the list can be excluded, and other columns that are not visibile can be included.
Advanced formatting features
In addition to the column, the user can:
Add calculated columns that create a formula in the spreadsheet
Add totalized columns
Change font, size, alignment (left, right or center), text color and background color of columns and totals
Customize the titles of the columns
Selection of the records to export
The records are read in the lust with the search criteria that have been define. In addition to this, it is possible to export only the slected records of the list.
Export format
The export creates an XML file, that can be read by Excel, Openoffice and Libreoffice.