In X-Cross, many functions that are usually delegated to external programs are fully integrated into the ERP, to achieve the maximum operational efficiency.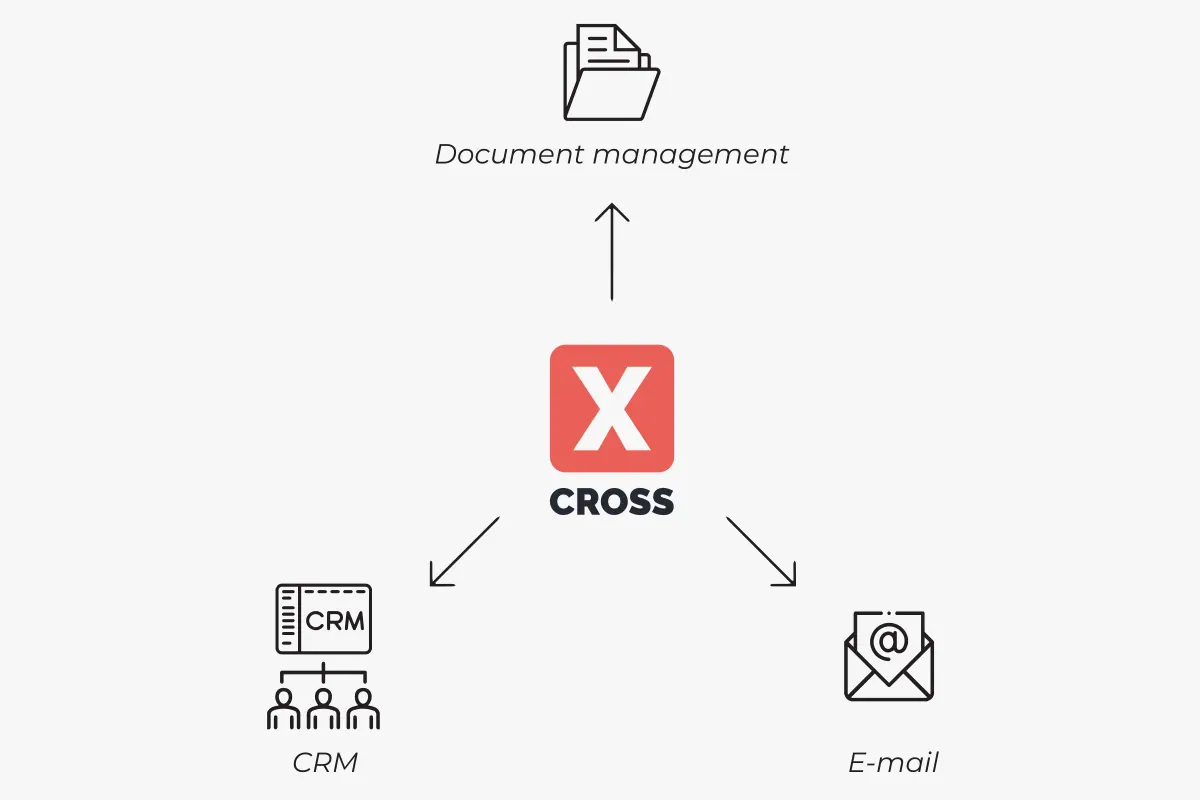 The document management is fully integrated into the program, and this solves the problem of duplication and synchronization of separate databases.
Each document can be linked to a database record (for example accounting entries, commercial documents, customers and suppliers, inventory items, etc.).
CRM (Customer Relationship Management) is also integrated into the program, avoiding duplication and misalignment of archives.
The CRM data can be associated to other data (for example commercial documents), for a complete overview of the customer's situation.
X-Cross includes a complete built-in email client, that is fully integrated with CRM but can also operate independently.
The emails are connected to the customer, supplier and contact data, integrating the information of commercial management and CRM.